Insulation and Air Sealing Products from Toler Insulating
When it comes to having your home properly insulated and air sealed, the insulation products used are critical for success. At Toler Insulating in Lynchburg, VA, we're proud to have direct relationships with our manufacturers, allowing us to keep up with the latest product innovations and trends in building science. These relationships also allow us to have access to the most superior insulation products for any job.
There are more insulating and air sealing products on the market today than ever before. While each product is effective in its own way, we know and use the most superior insulation products to get your job or project done right. Read on to learn more about the types of insulation products we use. Contact us to schedule an appointment or request an estimate.
Spray Foam Insulation Products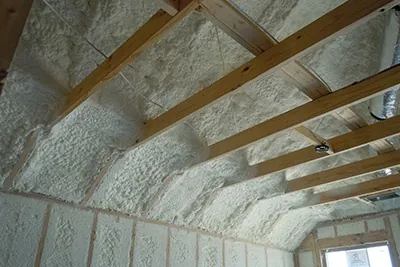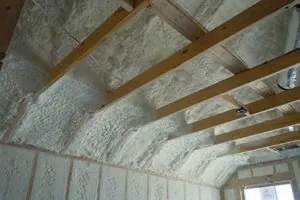 Spray foam is an excellent option for Virginia homeowners who need an all-in-one home insulating and air sealing solution. You will notice the energy savings and comfort of your home after installing spray foam insulation. Toler Insulating offers open cell spray foam and closed cell spray foam. Our experienced technicians will determine and utilize the best foam insulation products based on the unique needs of your home or business.
Fiberglass Insulation Products in Lynchburg, VA
Fiberglass is the most common form of insulation. Fiberglass batt insulation is noncorrosive, has excellent acoustics, and does not absorb moisture. We install Owens Corning QuietZone® Acoustic Batts with PureFiber®.
Blown-in fiberglass insulation is a great choice for densely packed areas such as garage ceilings, and interior and exterior walls and can be blown into open spaces like attics. We install the durable PROPINK fiberglass loose fill insulation line from Owens Corning.
Rigid Foam Insulation Products in Virginia
Rigid foam insulation is a common type of insulation because it is lightweight and easy to handle. Rigid foam insulation products can easily fit between standard construction frames and be easily cut down to the proper size. Rigid foam board contains millions of densely packed air cells to provide excellent thermal performance for exterior walls. Toler Insulating installs Owens Corning FOAMULAR® Rigid Foam, designed to be virtually impervious to moisture, preventing loss of R-value. You will not have to worry about sagging and settling with these durable insulation products.
Contact Toler Insulating in Lynchburg Today
Toler Insulating is well equipped to handle any insulation and air sealing job in the Lynchburg, VA area. Our experienced technicians will determine the most effective insulation products and methods for your home or business insulation or air sealing job. From there, we'll make sure the job gets done right in a timely manner. You'll be more comfortable in your home or business, and you'll also enjoy the energy-saving benefits that insulation provides. Be sure to contact our Lynchburg, VA office today to schedule an appointment or request an estimate.