Why Choose a Career in Insulation?
So much more than just some pink stuff in an attic, insulation is a key part of the structures that house both our livelihoods and our family lives. The world depends on dedicated insulation installers to help make homes and buildings more energy efficient, healthier and overall comfortable year round.
Based in Lynchburg, Virginia, Toler Insulating regularly seeks hardworking individuals who are passionate about providing top quality insulation installation in commercial buildings and residences. While industry experience is preferred, we will train the right candidate who works hard and is willing to learn.
Are you a good fit for Toler? We are looking for candidates who:
Have a strong work ethic
Have a valid driver's license
Care about providing excellent service and top quality work
Like to take on new challenges
Can work independently
We are a locally owned company that offers:
Competitive pay and bonuses
401k
In-depth training and national certification
Job variety
Respect in the workplace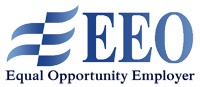 Toler Insulating is an Affirmative Action Employer.
Complete our application below.
If you are interested in working for Toler Insulating, please fill out the form here. Or you may email your resume to office@tolerinsulating.com.
Candidates with disabilities who are in need of an accommodation to participate in the application process should contact the company at (434) 239-8590.